It has always been our policy to allow our patients to pick the provider with whom they are most comfortable. That is, we do not assign you to a specific provider. You determine whom you want to see when you call for your appointment.


Providers
Fredric T. Serota, MD, JD, FAAP
Dr. Serota is a graduate of the Temple University School of Medicine, competed his residency in Pediatrics at the Children's Hospital of Philadelphia and is Board Certified in Pediatrics. He is a voluntary participant in the American Board of Pediatrics' Maintenance of Certification Program. He also received subspecialty certification in Pediatric Hematology and Oncology (disorders of the blood and malignant diseases of children). Certification required three years of specialty training in Pediatrics after obtaining the MD degree, followed by passage of a two-stage examination conducted by the American Board of Pediatrics. Three further years of training in Hematology and another examination was required for certification in Hematology/Oncology. In addition, Dr. Serota served as an Attending Pediatrician at the Children's Hospital of Philadelphia for 8 years before entering private practice. He is a Clinical Associate Professor in the University of Pennsylvania School of Medicine and also a graduate of Temple University Law School, receiving an LL.M. in Trial Advocacy, specializing in patient's rights.
Jaime Johnson, MD, FAAP
Dr. Johnson is a graduate of the Thomas Jefferson College of Medicine, is Board Certified in Pediatrics and and completed her pediatric residency at St. Christopher's Hospital for Children in Philadelphia. Before entering medical school, she attended Brandeis University and taught preschool children at the Brandeis' Lemberg Children's Center. Dr. Johnson is a native of the Philadelphia area, currently residing in Roxborough with her two badly behaved cats and others she has rescued. She often has pets for adoption. In her spare time, she enjoys watching zombie movies, riding horses and Shotokan Karate.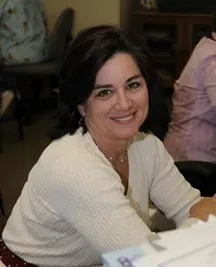 Jo Ann Serota, DNP, CRNP, FAANP
Jo Ann Serota, DNP, CPNP has been a primary care pediatric nurse practitioner (PNP) since 1984. As a doctoral prepared nurse practitioner, Jo Ann has a holistic nursing perspective in primary care. She has a wide range of clinical experience from working at Children's Hospital of Philadelphia on the infant unit and the emergency room, visiting home care nurse, pediatric nurse manager, educator, preceptor, author, editor, and lactation consultant which has enhanced her nursing expertise.
Jo Ann has been an active member of the Delaware Valley Chapter of NAPNAP and nationally at the NAPNAP (National Association of Pediatric Nurse Practitioners) as NAPNAP President and the NAPNAP Foundation President. She currently is on faculty as clinical associate at the University of Pennsylvania, Villanova University, Drexel University, and Gwynedd-Mercy College precepting nurse practitioner and medical students. Also, she is the primary case study editor for the Journal of Pediatric Health Care.
As a mother of 4 grown children and one 3 grandchildren, she enjoys her family immensely. She has been a partner with her husband in Ambler Pediatrics since its establishment. She is very involved with her nurse practitioner association, enjoys gardening, quilting, stain glass and outdoor activities.
Dr. Serota is available by appointment for well-child visits, discussion on adolescent behaviors, sleep, toddler behaviors, lactation consultations, school concerns and other health issues.
Maura McDermott, MSN, RN, CPNP
Maura McDermott, MSN, RN, CPNP, is a graduate of Villanova University, where she received her BSN, and The University of Akron, where she received her MSN. She has been a dual certified pediatric nurse practitioner since 2013. Maura practiced at University Hospitals, Rainbow Babies and Children in Cleveland, OH on the Oncology/Hematology unit prior to starting at Ambler Pediatrics. Before becoming a nurse practitioner, Maura worked as a registered nurse in the Pediatric Intensive Care Unit both at University Hospitals and The Children's Hospital of Philadelphia for 7 years. She is also a member of the Delaware Valley Chapter of NAPNAP as well as the Association of Pediatric Hematology/Oncology Nurses. Maura has 2 young boys, Finn and Jack, and her daughter, Maeve. Maura enjoys spending time with them and her husband. She also enjoys reading, running, and traveling.
---
Nurses and Office Staff
Our nursing staff includes nurses, or licensed practical nurses, who staff the office during routine office hours on weekdays, evenings and Saturday mornings. The nurses have been given special training regarding childcare and children's common illnesses and can answer many of your questions. The nurses will routinely ask a physician's advice about any more complicated concerns. If you would prefer to speak with either a PNP or a pediatrician, a receptionist or nurse will arrange for one of them to return your call. If you are in the midst of an issue with one of the providers, please ask to speak specifically with that provider.
Our office staff is trained make appointments for special situations and to answer your questions concerning billing and insurance forms. They will be especially helpful to you when navigating the complex health care system.